Mastering Business Blogging
How to Attract, Engage
and Convert Your Audience
Available for a limited time, so register now!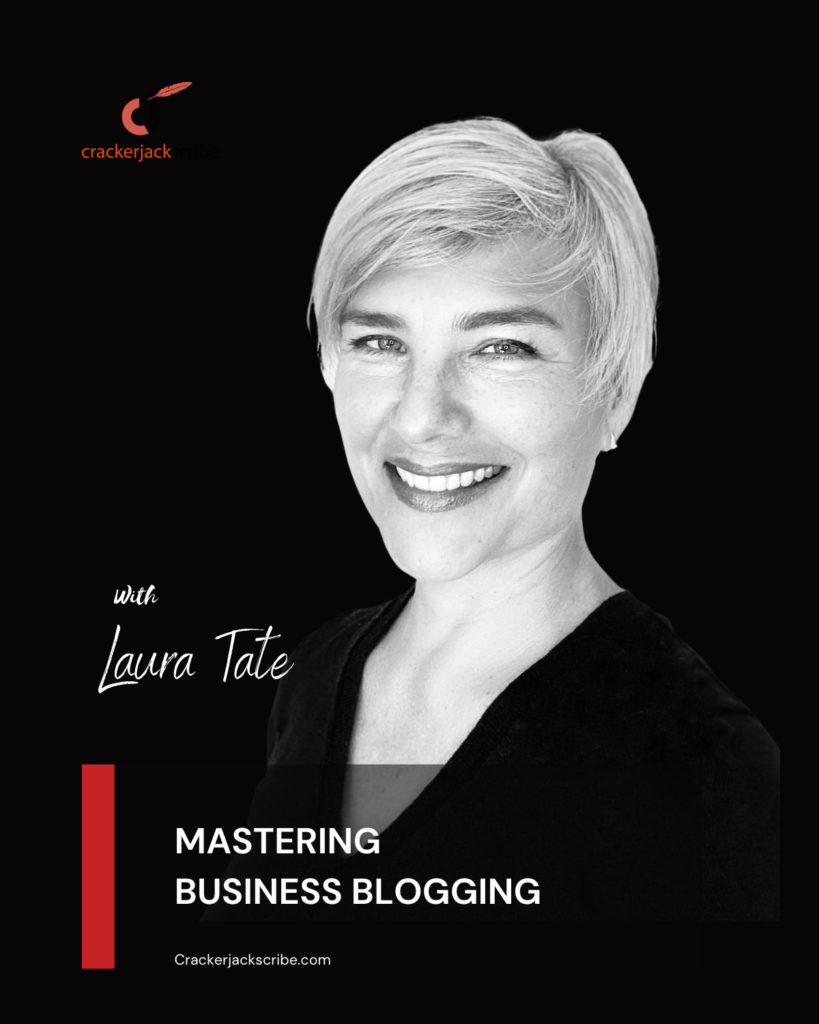 Go from Zero to Hero
Get key insights on why and how business blogging can take your business from zero brand awareness to landing seven-figure contracts!
During this webinar, you'll learn the tools I use to publish a business blog. Through expert guidance and hands-on practice, you'll learn how to attract, engage, and convert your audience through the power of content marketing.
From building your brand to increasing your online presence, this class is the first step to taking your business to the next level. Don't miss out on this opportunity to transform your organization and achieve success like never before!
NOTE: This is a replay. However, if you have any questions, please email me at laura @ crackerjackscribe.com We think you'll this webinar replay highly valuable!
Agenda:
Discuss why a business blog is the core of your marketing strategy
and use cases.
How to get started blogging:

Know your target audience
Easy ways to do keyword research for SEO
How to come up with blog ideas

How to continuously create content
How to turn your content into bite-size pieces to share on social media
Tools and best practices
Plus: Q&A at the end!
About Laura
Laura Tate is a digital marketing expert passionate about blogging and social media to attract leads and grow brand awareness. With years of experience in SEO and online marketing, Laura has become an authority and expert in her field and knows how to create a successful digital marketing strategy through blogging.
Laura believes a business blog is essential for any business, as it helps establish a brand and boosts SEO rankings. She encourages others to use blogging to share valuable information with their target audience and grow their business.
Learn more about Laura and her digital marketing agency Crackerjackscribe.com
If you're not blogging, you're missing out on a huge opportunity to reach your target audience and grow your business."

— John Lee Dumas, founder of Entrepreneur on Fire
Ready to take your next step?
Grow your audience and build a profitable online business.